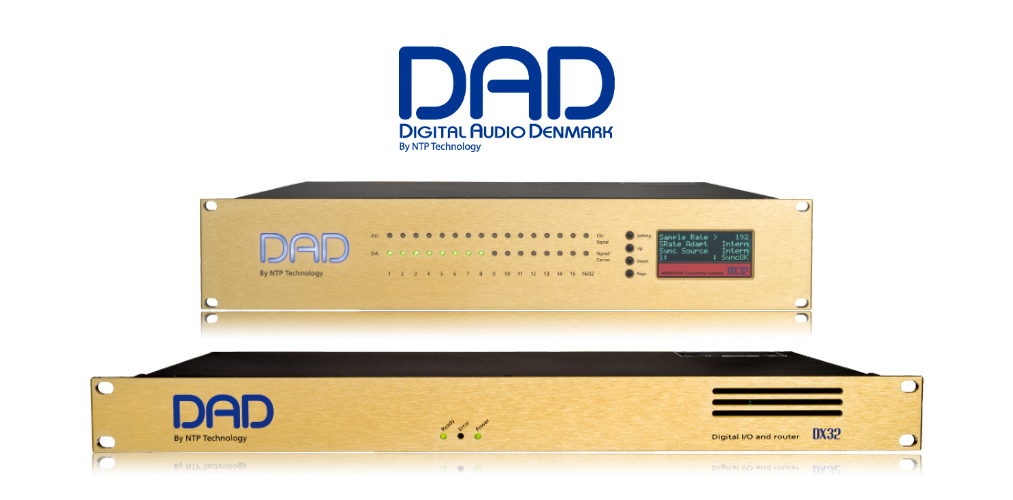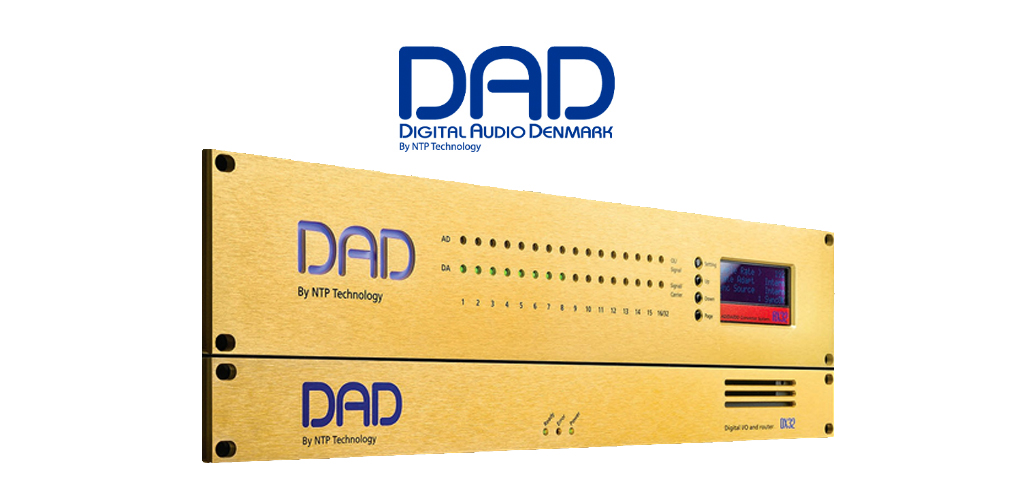 The ultimate choice for High Reliability and High Performance Audio Routing and Audio Processing

NTP solutions are flexible with a variety of audio interfaces, superiour matrix and management control software with lots of features.

Compact implementation of enterprise wide as well as moderate routing solutions.

Centralised or distributed I/O using optical fibre or Cat 6 interconnections.

Digital Audio Denmark (DAD), the leading manufacturer of high-quality analogue-to-digital and digital-to-analogue converters is a part of NTP Technology A/S. Read more ...

Reliability, innovation and years of experience.